Say This To Men Affiliate Resources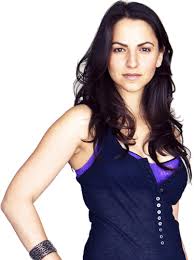 Hey guys and gals, it's Marni Kinrys here.

If you're promoting courses in the women's dating niche, and love my Wing Girl Method, your lists are going to LOVE my latest masterpiece!

I have recently launched this new course and has an awesome salescopy. Check it out!
Hoplink:
http://YOURID.saythis.hop.clickbank.net
Replace YOURID with your Clickbank ID!
Review Copy:
Email or skype my affiliate manager for a free review copy of the Say This To Men course.
Email: andrew@unicapublications.com
Skype: andrew.rusbatch
Pricing Info:
Say This To Men is priced at $10 if they purchase within 15 minutes, then it goes up to $40
Tracking and Payments:
All tracking is via Clickbank.com, so you can be sure 100% of any sales you make will be credited properly, and that you will be paid on time.

We are paying out a massive 75% commission on the front end purchase, PLUS 75% on any backend purchases too, plus 50% on the recurring!
EMAIL #1
SUBJECT: 3 Shocking Communication Truths Every Woman Should Know

Hi {!firstname_fix},

This may not sound shocking to you… after all, we've all heard
before about how communication is important… but seriously, do
you know just HOW important it is?

I don't want to scare you, but there are 3 shocking communication
truths every woman should know.

And once she knows these...

She's going to have the key to being happy, passionate, fulfilled,
sexually satisfied, and emotionally intimate with her man.

Find out what they are here:

=> 3 shocking communication truths every woman should know [YOUR LINK HERE]

If you're tired of wondering if he's serious about being in a relationship
with you, or just seriously wanting to sleep with you...

If you're tired of your man looking around (instead of making eye contact
with you) when you're trying to talk to him about something important...

If you want to know what turns a guy ON... what turns him OFF...
and what makes him want to commit to a woman for life...

You need the 'alpha code' secrets about how to talk to men.

Discover how easy it is to achieve by clicking below:

=> How to talk to men [YOUR LINK HERE]

Learn what to say to men in almost ANY situation to make him listen to
you, love you, and respect you!

I look forward to getting an email from you, telling me about how much
these communication secrets have changed your life!

Your friend,

YOUR NAME
Questions/Additional Information:
If you have any questions, please don't hesitate to contact my affiliate manager (Andrew Rusbatch).
Contact Andrew Rusbatch:
Email: andrew@unicapublications.com
Skype: andrew.rusbatch

OR... feel free to contact me directly

Email: marni@winggirlmethod.com
Skype: marnikinrys